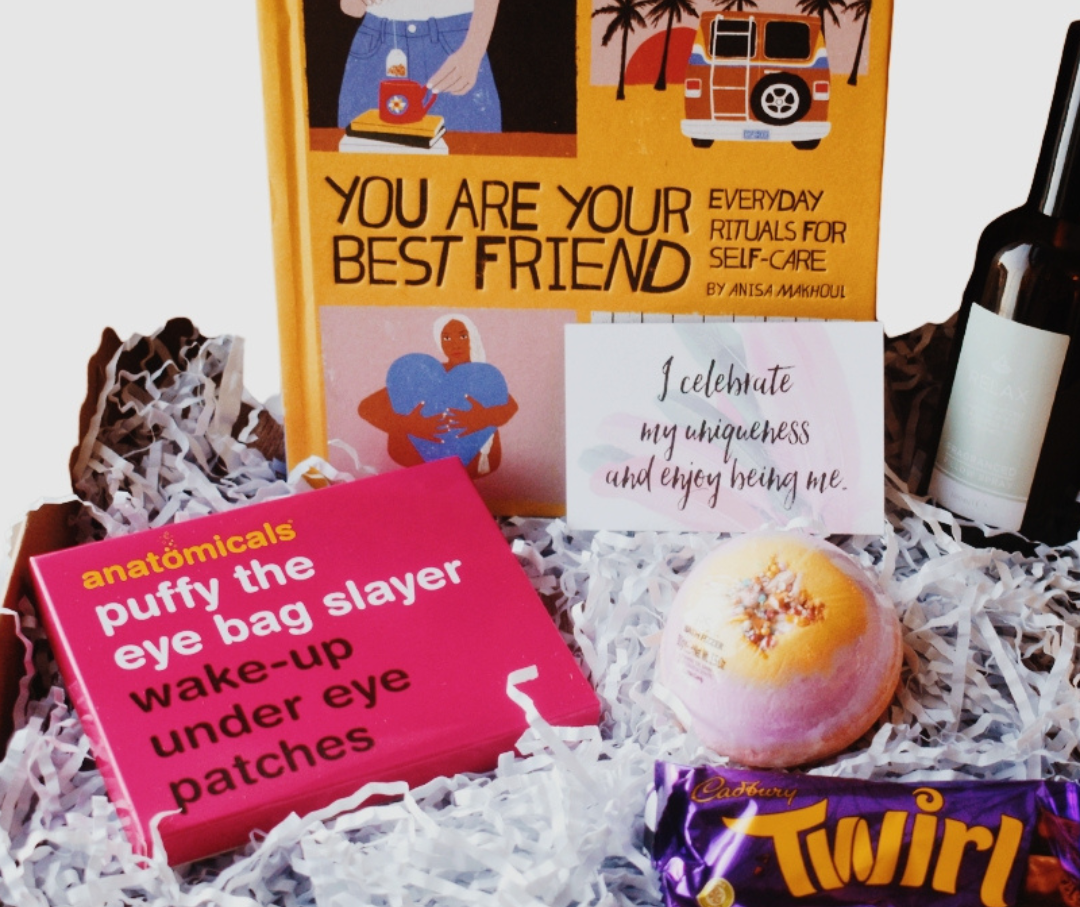 1. Click on any 'Start here' or 'Subscribe' buttons to head to the correct page.
2. Fill in your details (make sure your name, address and payment details are correct)
3. After signing up, you'll recieve a message stating when your box is expected to be dispatched, delivery should be a few days after dispatch date.
4. Recieve your box and open it up!
5. Do a little dance of excitement
6. Use your products, and take time out for yourself!
6. Depending on your subscription, your next box will arrive around the same date the following month!
Do pop us a message anytime, if you have any questions!